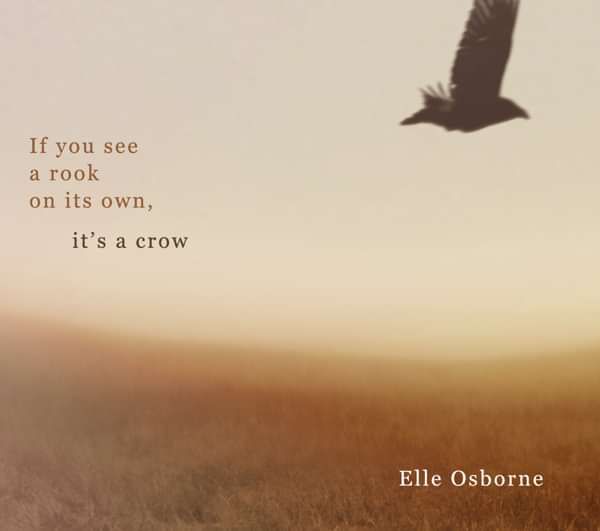 If You See a Rook on its Own, it's a Crow - cd
Limited edition of 100 cds
Elle's 4th studio album, written and produced by Elle herself - accompanied variously by Alasdair Roberts, Alex Neilson, Alice Emerson, Eddie Myer, Jodie Saunders, and Stephen Hiscock - and recorded & mixed by Joe Watson.
Limited edition of 100 cds - it's all downloads from there on.
Released 5th June 2020 on 9th House Records (9th cd3).